NeuroFitness. Simplified.
So…What Is NeuroFit™?
It's hard to talk about NeuroFit without talking about Bob Berman. So, let's start here…
In his late 50's, Bob lost his wife of 38 years to cancer. Beginning with her terminal diagnosis Bob left his law practice and began a journey that took him across the world to find alternative therapies and experts for his wife. Too late for his wife, Bob made it his mission to offer alternative healing methods to as many people as possible. To provide evidence-based alternatives, Bob set up Soul 7, a health & wellness clinic in Toronto and began collaborating with bio and neuroscientists.
After five years of clinical experience, Bob and Soul 7, Director, Jacob Charendoff decided to expand his mission's reach. That's when NeuroFit™ was born.
NeuroFit™ was officially launched when they decided to systemize Soul 7's technologies to make them available in a format both at the Studio and online so more people could experience their benefits anytime, anywhere. By collaborating with select leading neuroscientists and experts, we combine Guided Visualizations, Sound Therapy and Personal Mastery Coaching to shred subconscious limiting beliefs and install empowering ones.
NeuroFit™ has one mission: To help people become the best versions of themselves both physically and emotionally through an expert curation of neuroscience and mindfulness technologies.
---
Meet Our Team
Dr. Clifford Saunders Ph.D (Cybernetics)
Having spent his career working with executives of fortune 500 companies, Dr. Saunders now brings these same techniques to NeuroFit Users.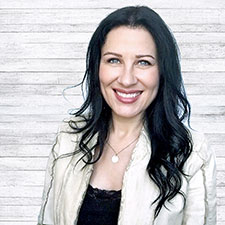 Jenifer Merifield, Personal Excellence Mentor and Mindset Coach
Certified in Language and Behaviour Profiling, Life Coaching, Master Level Neuro Linguistics, Human Behaviour, Body Language, and Communications. Jenifer has helped hundreds of people transform insecurities, self doubt, and limits into self confidence and high self worth so that they thrive and abundantly succeed in all areas of life.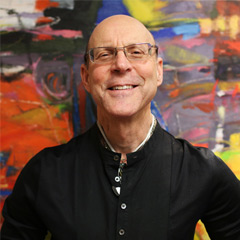 Bob Berman, Chief Health Hacker
Obsessed with optimizing brain health & vitality through breakthrough neuroscience technologies from around the world.
---
Our Mission
Soul 7 is a labor of love, a Mission oriented wellness clinic with the purpose of re-wiring our client's brains to optimize their innate ability to self-heal.
Since 2014, we have collaborated with and curated experts and technologies from around the world to fulfill this mission. Our NeuroFit™ System is the culmination of our accumulated experience and collaborations.
Using drug-free, non-invasive Guided Visualization, Sound Therapy & Personal Mastery Coaching combined with Health Canada approved Pulsed Electro-Magnetic Frequency (PEMF) Technology, we work to help our clients shred limiting beliefs and supercharge their brains performance.
InPeace,
Bob Berman, Founder
---